R.E.D.E.E.M. Community Development Corporation (theredeem.cdc.org) is the outreach arm of our church. It supports and manages our Community Outreach Center (open Saturdays 9 -12 pm) and our Pride's Joy Garden where residents in need receive groceries, fresh produce from our garden, clothing, prayer and information on other city-wide social services.
Our Drama and Arts Ministry produces family friendly Christian and history-based programs for the education and enjoyment of members, other Christian houses of faith, and the surrounding communities. Performances are held year round.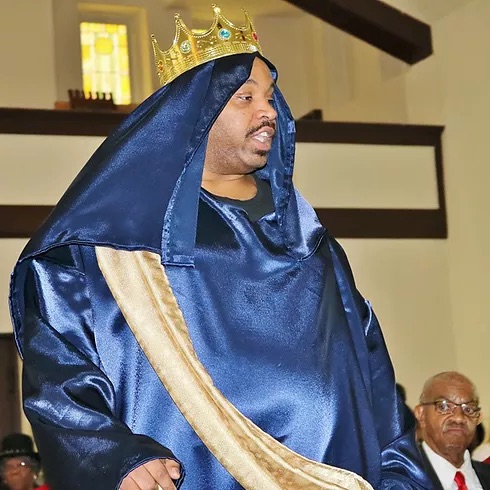 The dedicated service of our ministries to members, community neighbors, and strangers is the life blood of our church. We believe God's Word as it is written in Luke 6:38: "give and it will be given unto you..." We understand that to love God is to obey Him. We invite you to enjoy God's favor with us. What is God's favor? You ask a great question. God's favor is safety, less drama, lasting relationships, unmerited blessings, endurance, and peace of mind. There's plenty to go around!
God ordained marriage is between a natural born man and a natural born woman. We teach that each individual must commit to seeking God's kingdom and walking in the way of our Lord and Savior, Jesus Christ. Our Marriage and Family Counseling ministries support single parent and widowed households, empty nesters, caretakers, veterans, married couples and those who desire marriage.
Our women are breast cancer survivors, business owners, attorneys, college professors, veterans, mothers, daughters and prayer warriors. They understand the challenge women face as wives, single mothers, caretakers, and Christians. Our goal is to develop spiritually fit women who can share God's Word and their personal life experiences (the good, the bad and the ugly) with others who are seeking knowledge and relief.
Our Music Ministry sets the atmosphere for worship and prepares us to receive God's Word. It also supports programs sponsored by our Sunday Church School and other ministries. Our hour-long Christmas Vesper Service, held annually on the third Sunday afternoon is a must-see event.
The FBCD Men's Ministry provides a platform of all ages and backgrounds to learn from and listen to each other. We teach men to be servant leaders at home and church and to set a righteous example for our young men. We fellowship and break bread on the first Saturday of the month at 8:00 am.
Organized in 1949 as the Junior Church, our Youth Church Ministry is Holy Bible-based. We hold fast to God's Word in Proverbs 22:26: "Train up a child in the way he should go, and when he is old he will not depart from it." The mission of The FBCD Youth Church is the winning of young souls for Christ. We believe that God has gifted our children to excel spiritually through a greater knowledge of Him. We expect our children to uphold a standard of excellence in education, behavior and giving back to the community. The Youth Church holds Sunday Worship Service on the 2nd, 3rd and 4th Sundays at 10:30 AM.